Weekly Wrap Up - The Star Wars Show
15 Nov 2016
The holidays are quickly approaching and we don't know about you, but we're feeling the FORCE of the season. If you're a Star Wars fan—or any millennial, for that matter—chances are you've heard of a little production called The Star Wars Show. This show is famous for giving us an inside peek into the world of Lucas Films, including special guest appearances, and who more Star Wars-y than BB-8?
This week our social media guru, Pete, is traveling to Lucasfilm LTD to guide the team in learning the ways of the Force with the help of Special Edition Battle-Worn BB-8 and the Force Band. With commands like Force push, Force pull and expert-style navigation, BB-8's going to give a performance out of this world.
You know what else would have been out of this world? If the whole Sphero team would've also been invited to Lucasfilm. We're only 197 people, and we promised to be super quiet, try not to touch anything nor freak out too much.
But no. They just needed Pete. It's fine.
A Day In The Life: Matt Duncan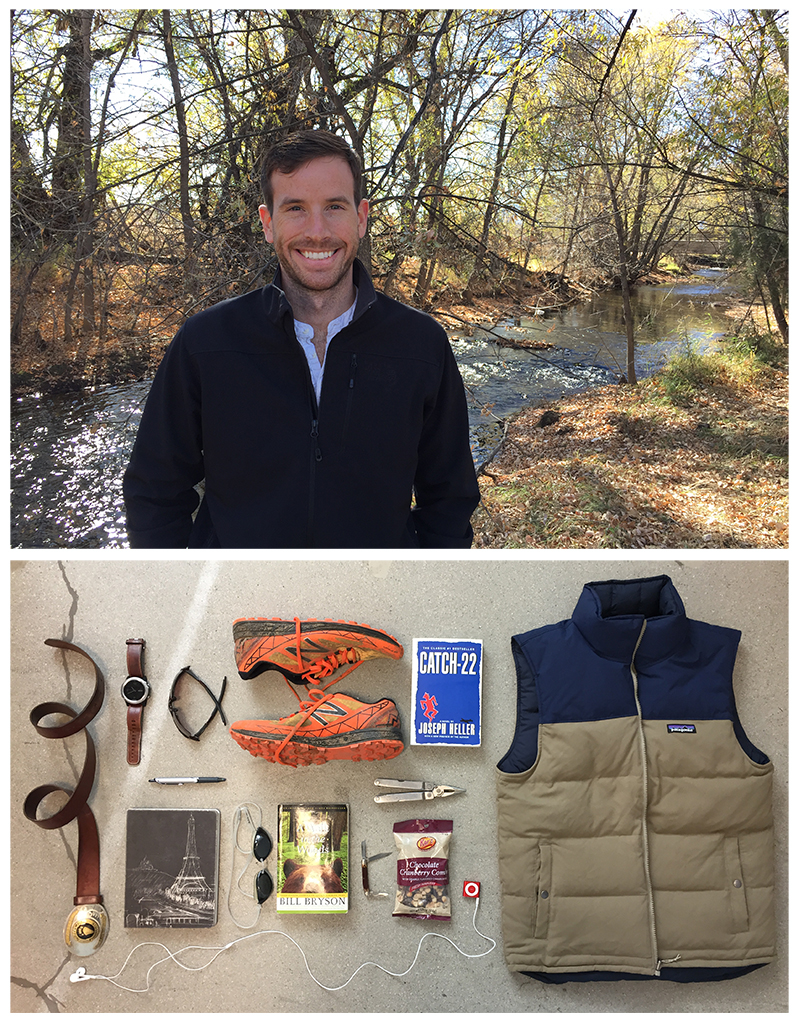 Q. S'up. To start things off, who are you and what is your title here?
A. Hey there, so I'm Matt Duncan, the North American Sales Manager here at Sphero.
Q. Awesome. And what exactly does that translate to Monday through Friday?
A. It's my job to make sure all of our fans can find our products. So I work with our retail partners to make sure our awesome toys find their way to store shelves.
Q. Visibility is not just a word. What advice can you offer for those interested in getting in on the sales side of things?
A. Try to pick an industry that you're passionate to be in. If you love what you're doing you're going to find success.
Q. Solid advice. So what are you currently working on?
A. Most of the projects I'm focusing on have to do with 2017 & 2018, so they're still under wraps.
Q. Love wraps, especially lettuce ones. What do you love about working here? Not sure I can comment on our wraps…
A. It's got to be the culture. We have the best people in the industry at our office and I love the community that comes from that.
Q. Which of our bots is your favorite?
A. My heart is torn! I love Ollie for its speed and ability to drift, but there is so much magic in BB-8! I think those two take the cake.
Q. All this talk about food is making me hungry. What do you like to do outside of work?
A. I love being outside, so you can usually find me running, hiking, or snowboarding, but I also love to do a little carpentry.
Q. And if all that wasn't good enough, what is your favorite part about living in Colorado?
A. The outdoors and the beer! I think it'd be hard to find a better place for both.
Q. Any places you recommend we check out? What's your favorite spot to eat or hang?
A. Spend some time in Rocky Mountain National Park. Between the crystal clear lakes, Elk, and occasional moose you'll get an awesome taste for what Colorado has to offer. I [also] love West End Tavern off of Pearl St. in Boulder. They have some of the best cornbread in Colorado.
Q. Final question: What can you share about yourself that most of us don't know?
A. I grew up on a small horse farm in Georgia, so I love good southern BBQ.
ICYMI Top 5